Welcome to the ARCUS Clinics,
the renowned clinic within the areas of orthopaedics, sports-traumatology, cardiology and accident surgery. Besides of our internationally recognized medical treatment we offer you an inpatient stay with first class hotel comfort. Being our patient means that we will focus completely on your individual needs and desires.

The ARCUS Clinics comprise a private clinic with 90 beds which was opened in 1995, and a clinic also approved by the statutory health insurance system with 50 beds. The new clinic complex was opened up in 2006. Here, 9 operating theatres equipped with state-of-the-art technology, and over 41 beds in the ward station and the intensive care unit are available.
In the ARCUS Clinics more than 11.500 patients are operated each year – with increasing tendency. Main focuses are on sports traumatology, knee-, hip-, shoulder-, elbow-, orthopedic-, and accident surgery, endoprosthetics and in the private clinic also on spinal surgery. External cooperating surgeons additionally cover vascular- and neurosurgery and an experienced team of anesthetists offers besides intra-operative control also post-operative pain therapy for in-patients. In cases of cardiologic problems during and after surgery we can refer to our cardiology section and state-of-the-art technical equipment.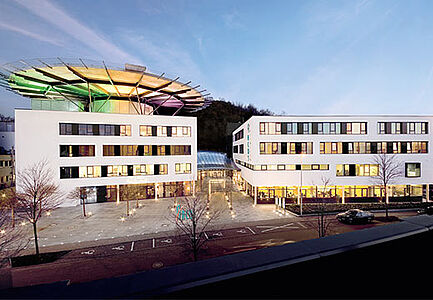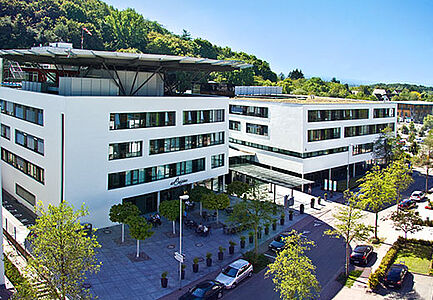 Operative Spectrum
The ARCUS Sports Clinic is one of the most modern orthopedic- and accident surgery centers throughout Germany.
approx. 4.000 arthroscopic knee joint operations (thereof 1.300 ACL reconstruction operations)
1.500 knee joint endoprostheses
1.000 hip joint endoprostheses
300 hip arthroscopies
1.850 shoulder operations
700 elbow surgeries
The outstanding medical quality of the ARCUS Sports Clinic is the result of consequent specialization and many years of experience. The permanent engagement of our surgeons in international scientific exchange ensures the above-average therapy results. These are achieved by routine application of minimally invasive and gentle operation techniques.
Specialized Units
Sports traumatology
Endoprosthetics of the knee, hip, shoulder and upper ankle
Knee surgery
Hip surgery
Foot and ankle surgery
Shoulder and elbow surgery
Trauma surgery
cardiology
nuclear medicine
The specialized Units were complemented by a diagnostic and an anesthesiological competence center.
External cooperating physicians in the field of vascular surgery, a therapy centre as well as an orthopedic technology section complete the medical offer of our private clinic.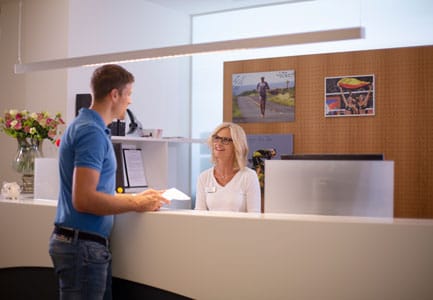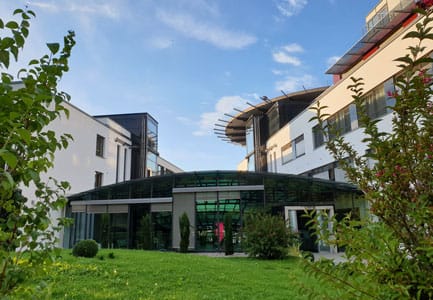 Orthopedic joint practice Rieser, Ellermann and colleagues
The orthopedic joint practice integrated into the building complex of the ARCUS Clinics is managed by the following specialists:
Privat practice for orthopaedic and trauma surgery GbR
Prof univ. cath. Cuenca EC Bernhard Rieser
Dr. med. Andree Ellermann
Dr. med. Wolfgang Miehlke
Prof. Dr. med. Stefan Weiss
Dr. Christian Hank
Dr. med. Christian Eberle
Dr. med. Christian Sobau
Dr. med. Thomas Fritz
PD Dr. med. Peter Balcarek
Dr. med. Matthias Hauschild
PD Dr. med. Stefan Kinkel
Prof. Dr. med. Thorsten Gühring
PD Dr. med. Benjamin Ulmar
Dr. med. Wolfgang Schopf
Private practice for radiology and nuclear medicine Dr. med. Berthold Winter
Specialist practice for anesthesiological pain and therapy Dr. med. Carla Weber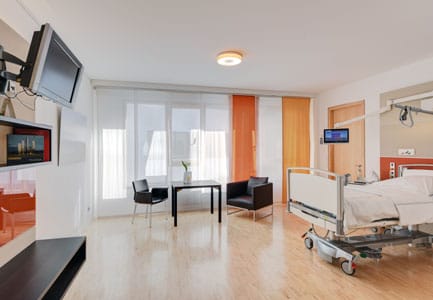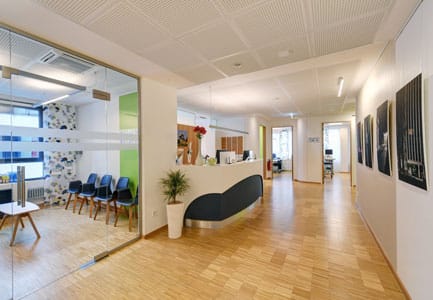 Patients & Visitors
There are definitely a lot of good reasons to come here to our clinic: benefit from outstanding medical care, visit some relatives, participate in scientific information exchange or just give in to the wish of enjoying the stylish atmosphere of our ARCUS restaurant. Especially patients from abroad and their treating physicians often have specific questions which should be discussed in the run-up before coming to our clinic. Therefore we have established a special service where you can address directly to our competent contact person Mrs. Sibylle Botz. She will help you with your questions and concerns, forward the issue to the respective colleague, or provide you with any information needed. Please contact her via email:
Impressions from our house